In an effort to reduce carbon emissions, California Governor Gavin Newsom signed legislation on October 9, 2021, prohibiting the use of gas-powered lawn equipment, often known as small off-road engines (SORE). Lawnmowers, chainsaws, leaf blowers, pressure washers, and generators are all examples.
In this article, we'll discuss all you need to know about the California bans chainsaws news so that you can prepare for the time!
Table of Contents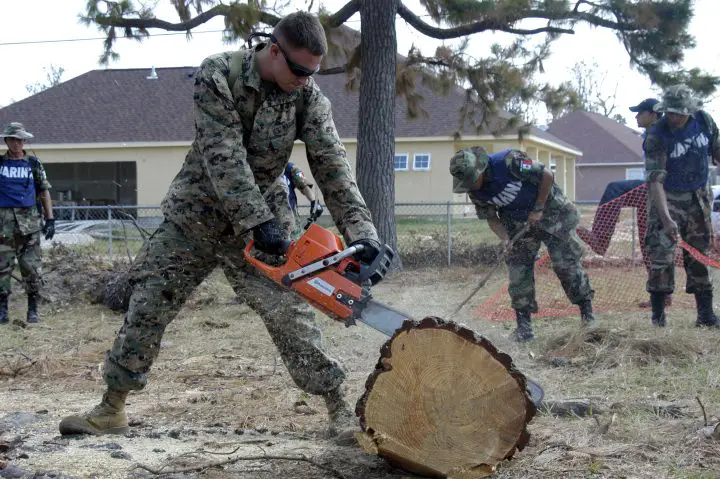 California Bans Lawnmowers and Chainsaws
After January 2024, California residents may be unable to purchase new gasoline-powered outdoor power equipment. AB 1346 directs state officials to stop selling new gas-powered SORE equipment by January 1, 2024. Property owners and professional landscapers can still use purchases made before the deadline.
In an effort to reduce air pollution, a recently enacted state law would virtually restrict the sale of new gasoline-powered tools within the next several years. The law mostly applies to landscaping equipment such as chainsaws, lawnmowers, leaf blowers, and string trimmers.
Assemblyman Marc Berman (D-Menlo Park) introduced the legislation, which Governor Gavin Newsom signed. California is the first state to enact such sweeping legislation. Locally, several communities in other states have prohibited the use of gas tools due to pollution and noise.
Professional landscapers and gardeners will also be affected by California law, and the state has set aside $30 million to assist these firms in making the shift.
The legislation also calls for gas-powered household generators to be emission-free by 2028. All of this is subject to approval by the California Air Resources Board (CARB), which will establish the final timing for implementing the new laws.
Gas-powered outdoor tools, particularly those with two-stroke engines that burn a mixture of gasoline and oil, can pollute significantly. Electric tools, on the other hand, emit no emissions when in operation. And their performance has skyrocketed in the last decade.
The Cost of California Bans Chainsaws
Environmentalists lauded the first-in-the-nation rule for furthering California's clean energy goals, adding that the state expects that smog-forming pollution from small gas-powered engines will surpass passenger car emissions this year.
However, electrifying the landscaping business imposes financial and physical challenges on the estimated 60,000 one-person and sometimes unlicensed landscaping operations, which earn less than $40,000 per year on average, according to the Bureau of Labor Statistics.
There is a case to be made for supporting the transition. An electric leaf blower and batteries are approximately twice as expensive as a comparable gas model. California predicts that a complete changeover of roughly 3 million gardening tools will cost $1.29 billion.
Statistics
According to the California Air Resources Board (CARB), small gas-powered off-road engines pollute the environment more than autos. They outnumber cars by approximately 21.9 percent, contributing more total nitrous oxide (NOx) and reactive organic gases (ROG) than passenger vehicles.
Operating a commercial lawn mower for one hour produces the same amount of pollution as driving a passenger car for 483 kilometers. According to CARB estimates, each hour of using a leaf blower creates pollution equivalent to driving a car for approximately 1,770 kilometers.
Small engines are 40 to 80 percent cleaner today than they were when the program began, thanks to regulations implemented by the government beginning in 1990.
However, "total smog-forming emissions from small engines are predicted to exceed those from passenger cars in the South Coast Air Basin since passenger car emissions will continue to decline," according to the board.
On that note, it may be time to investigate electric-powered tools. Visit our Electric vs Gas Chainsaw guide to learn more!
FAQs (Frequently Asked Questions)
Will chainsaws be banned in California?
The sale of gas-powered lawnmowers, leaf blowers, and chainsaws will be prohibited in California beginning in 2024.
Is California banning gas-powered tools?
California banned gas-powered lawn equipment on July 1, 2022. Lawnmowers, leaf blowers, and snow blowers are among the gas-powered lawn equipment banned in California. According to the new regulations, all of the above equipment must be zero-emission by 2024.
Why is California banning small engines?
The purpose of this measure (AB1346) is to move closer to a zero-emission economy, which means that current restrictions on the sale of gas-powered small off-road engines (SORE) are just the start.
Will other states ban gas-powered chainsaws?
According to CBS News, New York, and Illinois are considering bans on gas-powered lawn equipment. After California became the first state in the United States to outlaw gas-powered lawnmowers and leaf blowers earlier this year, other states, including New York and Illinois, are considering similar legislation.