Husqvarna offers solutions for gardens, parks, lawns, and forests with over 330 years of innovation and passion. They allowed usability and safety to coexist with excellent performance, preparing you for effective task completion. From chainsaws and trimmers to cutting-edge robotic lawnmowers, Husqvarna provides a vast and expanding range of goods and accessories.
In this article, we'll present all you need to know about Husqvarna chainsaws, their history, key moments, manuals, service locations, and contact details!
Table of Contents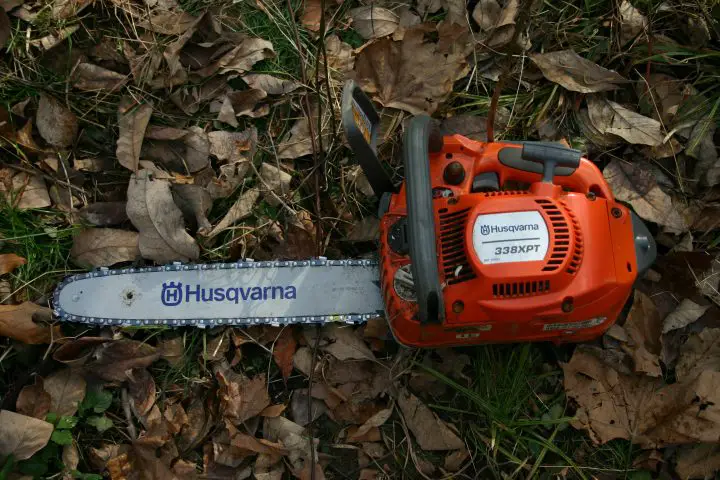 Husqvarna Information
Husqvarna used the expertise it gathered through creating and marketing so many different goods as a resource when creating new items and challenging existing solutions. The creation of Husqvarna's initial chainsaw is a good example of this early form of "thinking beyond the box." Noise pollution issues were a result of the chainsaws that were then available on the market.
The Husqvarna 90's noise level was reduced to half that of the competition using in-house designed motorcycle muffler technology. This remedy was swiftly followed by, among other things, the first automatic chain brake and anti-vibration, which prevented vibration white finger disease.
Husqvarna has established its position as a technology pioneer over the years by launching ground-breaking, award-winning solutions and products with a strong user focus.
Husqvarna History
Due to the battles raging around Europe in the late 1600s, Sweden produced extra weaponry. In Huskvarna, southern Sweden (formerly called Husqvarna), a drilling work was established next to the waterfalls in 1689 since the production process required hydropower. Many items are still produced there today.
As demand for weapons decreased, the company saw a chance to expand by applying the precision engineering skills acquired through the production of weapons to a whole new range of other products, including sewing machines, hunting weapons, wood stoves, mincing machines, bicycles, motorcycles, gas stoves, microwave ovens, and much more.
Key Moments for Husqvarna Chainsaws
1947-1959: The First Motorized Chainsaws
In 1947, Husqvarna releases its first motorized lawnmower for business use. The first model for homeowners debuted in 1959. Husqvarna is experiencing a busy time because the first chainsaw is sold in the same year. The chainsaw, which is made by renowned Swedish designer Sixten Sason, is referred to as the Husqvarna 90. Sason achieves noticeably lower noise levels than rivals by using motorbike muffler technology.
1969: Anti-Vibration Chainsaw
Released is the Husqvarna 180 chainsaw, which uses ground-breaking anti-vibration technology. As a result, foresters all over the world are more comfortable and in charge of their work.
1973: Safety First!
The Husqvarna 140 makes its debut as the first chainsaw in the world with an automatic chain break. Forestry workers value the revolutionary saw highly since it protects them from kickback-related accidents.
1989: Taking the Throne
The 3120 XP chainsaw from Husqvarna is among the largest and most powerful in the world. It quickly becomes a favorite among pro loggers.
1999: The TrioBrake™ Feature
In 1999, the TrioBreakTM function was introduced, allowing users to activate the chain break with the opposite hand. For forestry workers, the invention further lowers their danger of injury.
2009: Chainsaw Breakthrough
Technological and environmental advancement in professional chainsaws from Husqvarna is called AutoTuneTM. Controlling fuel flow, the idea improves performance and lowers pollutants.
2016: X-Cut Saw Chain
To upgrade the cutting performance of its chainsaws and boost their efficiency, Husqvarna has begun producing chainsaw chains. The X-Cut chains are manufactured in a brand-new, cutting-edge Huskvarna facility that can handle the extremely complicated production of chains, from raw materials to finished goods.
Husqvarna Locations
There is probably a Husqvarna dealer or merchant in your neighborhood as they provide sales and service across North America. Visit the store locator section of their website to find the nearest one to you!
Husqvarna Service Locations
The best way to service and repair your Husqvarna equipment is through a servicing dealer, who can also help you get genuine Husqvarna parts and accessories like air filters, mower blades, and spark plugs, among other things. The quickest approach to finding prompt answers to warranty, troubleshooting, and technical questions is to visit your local service facility. The service experts that keep Husqvarna products operating at peak performance year after year place a high premium on providing excellent customer service.
Again, visit the store locator to find the nearest service location to you!
Husqvarna Chainsaw Manuals
For any Husqvarna chainsaw manuals, navigate yourself to the chainsaw section of their website (here), select your chainsaw, and scroll down to manuals and documents where you will find your downloadable Operator's Manuals PDF.
Husqvarna Contact Details
To get in touch with Husqvarna, it is advised to visit the contact support section of their site (here) where you will be able to:
Find a service dealer near you
Visit FAQs help portal
Open product support assistant
Email the friendly Husqvarna customer support team
FAQs (Frequently Asked Questions)
What chainsaw is better a Stihl or Husqvarna?
For personal use, consumers tend to favor Stihl chainsaws, but professionals like Husqvarna. Although more expensive, Husqvarna chainsaws cut more quickly and have greater warranties. Products from Stihl are less expensive and simpler to maintain. Modern safety switches are used in chainsaws made by Husqvarna and Stihl.
Is Husqvarna the same as Stihl?
Huqvarna and Stihl both produce chainsaws but are not the same. While Husqvarna has historically specialized in commercial-grade chainsaws with more features and larger gas tanks for continuous use, Stihl typically offers a wider selection of smaller, lighter-weight versions tailored toward homeowners.